Miami International Airport Mia

Miami International Airport Mia: MIA
Miami Airport (MIA) located in Miami; in Miami-Dade County, Florida; Miami International Airport (IATA: MIA, ICAO: KMIA), is a major airport located in unincorporated County, Florida between the cities of Hialeah, Doral, and Miami Springs, the village of Virginia Gardens, and the unincorporated community of Fountainbleau.
For Hotels near Miami International Airport Mia call
toll free 800-327-1390 or local 954-969-0069
Miami International Airport Mia official site:
http://www.miami-airport.com/. The airport phone number is 305-876-7000.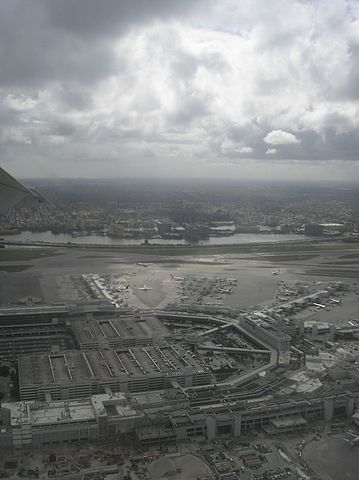 Aerial View of Miami International Airport. Photo Credit: Deror avi
Many travelers, especially those on business, prefer to stay in close proximity to the airport. Miami is a great city to visit, however, if you're in town on business, it may be in your best interest to make a special trip into the city with a great deal on a car rental.
If this is the case, there are a number of rental options around each airport.
For day tours of Miami, or the Everglades Alligator. Visit Miami Everglades Tours.
Deciding where to stay on your trip? There are hundreds of hotels in our region, but if you want to stay near the airport and are looking for nearby hotels, check out this listing, which has links to most of the hotel chain's Web sites.
If you'll be needing a rental car, there are many companies to choose from at Miami Airport. On this page you'll find locations, phone numbers and links to their Web sites.
Miami International Airport travelers get a Virtual assistant Located at the two entrances to the South Terminal. She is a cardboard cut out that answers your questions in English and Spanish
For Hotels near Miami International Airport Mia call 800-327-1390 or by going to the airport hotels section.
Miami International Airport (MIA) is operated by the Miami-Dade Aviation Department and is the property of Miami-Dade County government. Founded in 1928, MIA is the largest U.S. gateway for Latin America and the Caribbean and is one of the busiest international passenger and freight airports in the world. Located on 3,230 acres of land near downtown Miami, MIA's terminal is being expanded to more than seven million square feet through a capital improvement program scheduled for final completion in early 2014.
Find out more on our history page

This site is used to promote tourism in the Miami area, and is owned and operated by Hotel411.com.