Miami International Airport Hotel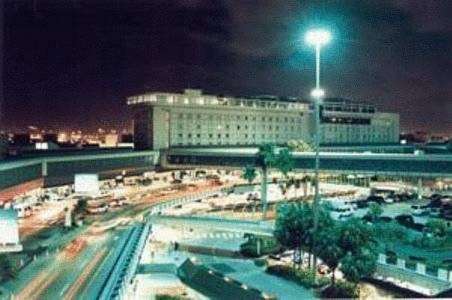 Location
If you do have time in-between flights to do some sightseeing or nightclubbing, you'll find beautiful Coral Gables only four miles away. Plus, it's just seven miles to the Coconut Grove nightlife. South Beach is a little further away at nine miles. If shopping's your thing, the hotel offers a free shuttle to the nearby Dolphin Mall.
Hotel Features
Don't worry about noise. All 260 guestrooms are completely soundproofed. They feature pillowtop mattresses, satellite TV, wireless Internet (surcharge), in-room safes and marble bathrooms with rainfall showerheads. The lobby of the eight-story hotel has a great view of the concourse area. The hotel also has a hair salon, gift shop and shoeshine stand. You can dine on seafood and watch the jets take off and land from the 7th-floor restaurant and lounge. Sushi is available for take-out.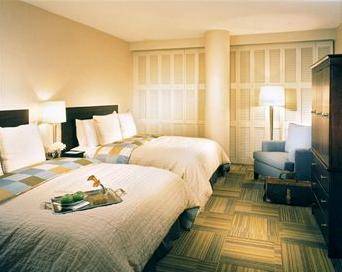 Guestrooms
Priceline guests really like not having to go far to get to their plane when they stay at this hotel. Maybe you'll like that convenience, as well as the comfy rooms too.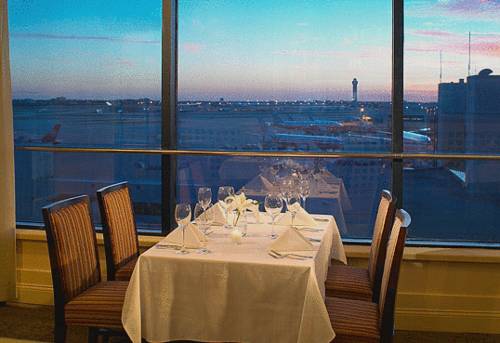 Quick Facts
Check-in time starts at 2:00 PM
Check-out time is 10:00 AM
Pets are not allowed
Popular Amenities
*This amenity may not be available in all rooms or units. Some amenities may incur additional fees.

This site is used to promote tourism in the Miami area, and is owned and operated by Hotel411.com.