Sofitel Miami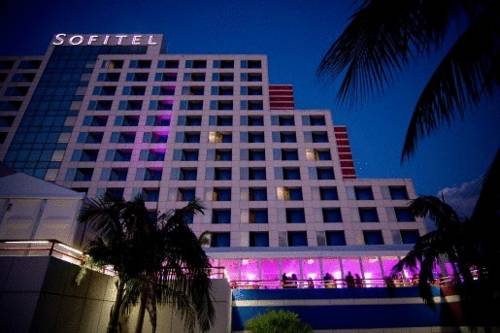 Location
The Sofitel is less than three miles from Miami International Airport. It's six-and-a-half miles from Dolphin Mall and eight miles from the port of Miami. The famed Blue Monster course at Doral, open to the public, is four miles from the hotel. Coral Gables' theater, shopping and entertainment districts are five miles away.
Hotel Features
The 281-room, 15-story Sofitel is nestled beside a palm tree-lined lagoon and features an outdoor swimming pool with a waterfall. Its rooms feature high-speed internet access, large flat-panel TVs and upscale bath products. Sip a cocktail and watch the sunset from the hotel bar overlooking the pool and lagoon. The hotel restaurant serves French and international fare, and offers outdoor dining in pleasant weather. In addition, Sofitel's bakery is stocked with fresh bread and pastries. There's an on-site fitness center with free fruit and water, plus two lighted tennis courts. For outdoor activity, hit the jogging path that rings the lagoon. The airport shuttle is free, and parking is available for a fee. The entire property is non-smoking.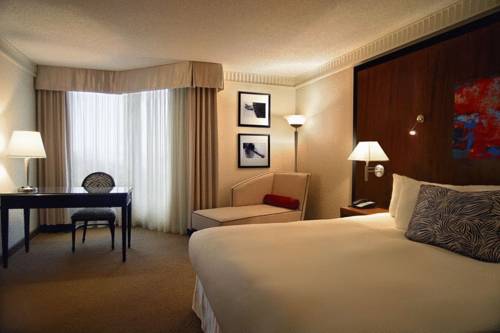 Guestrooms
Priceline guests laud the "outstanding" service, "wonderful" restaurant " and "very comfortable beds at the Sofitel Miami.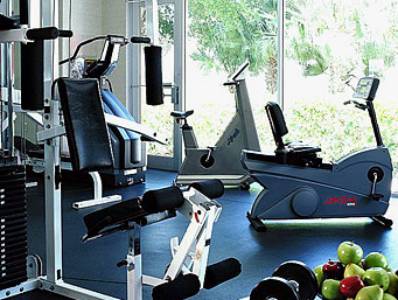 Quick Facts
Check-in time starts at 3:00 PM
Check-out time is 12:00 PM
Pets are not allowed
Popular Amenities
Internet services
Outdoor pool
Spa
Business center
*This amenity may not be available in all rooms or units. Some amenities may incur additional fees.
Additional Amenities
120 AC
24-hour front desk
Accessible faciamenityties
Adjoining rooms
Air conditioning
Alarm clock
ATM/Cash machine
Ballroom
Bell staff/porter
Business center
Cable television
Coffee shop
Color television
Concierge desk
Concierge floor
Currency exchange
Elevators
Express check-in
Fitness center on-site
Free airport shuttle
Free local calls

This site is used to promote tourism in the Miami area, and is owned and operated by Hotel411.com.